Sea World Scuba Diving Centers is the biggest chain of diving centers in Greece. Sea World comprises of four modern diving centers which are active in Thessaloniki, Sani Resort and Ikos Resorts. Sea World Diving Centers are fully equipped SCUBAPRO Dive Centers, focused on customer service and safety and providing high-quality services. Boasting more than 30 years of experience in the dive industry, the Sea World team is waiting to share their passion and knowledge offering first class diving experiences.
Honorary distinction for the SEAWORLD family!
As part of the PADI Regional Manager Conference, PADI Territory Director, Jonas Samuellson presented the award PADI received from SEAWORLD during from the 30 YEARS event for their extremely successful collaboration!
Present at the PADI Regional Manager Conference were the entire leadership of PADI EMEA LTD and all the Europe PADI Regional Managers
We keep diving TOGETHER 💙
Thank you!💙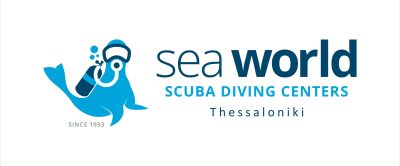 Sea World Diving Center Thessaloniki is the largest authorized PADI 5 STAR IDC Diving Center in the center of Thessaloniki which has maintained a good tradition and reputation in the field of diving since 1993, combining the old with the new and the traditional with the contemporary.
It is a fully equipped SCUBAPRO diving center with the latest technology, it follows international safety standards and training, and provides high quality services. Sea World Diving Center Thessaloniki operates a fully equipped shop with a wide variety of diving equipment and provides authorized servicing of the largest companies.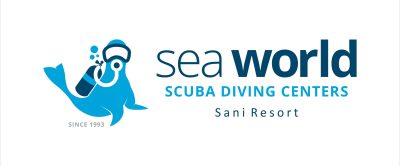 Within the premises of Sani Resort, Sani situated on Halkidiki peninsula Kassandra, famous for its outstanding natural beauty. The well known Scuba Diving Center "SEA WORLD" offers you the opportunity to discover the breathtaking beauty of the Halkidiki underwater world. Sea World Sani Resort, the premiere 5 Star ID Dive Resort in Northern Greece, is a fully equipped SCUBAPRO diving center offering high quality services by keeping up to date with the latest technology and training standards. In addition, there is a fully equipped diving shop which offers a wide variety of high quality diving equipment of all the brand names. Sea World SANI is a PADI authorized Youth Training Center, supported by DAN (Dive Alert Network) EUROPE and follows PADI training programs and methods, offering entry level, continued education programs as well as instructor level certifications.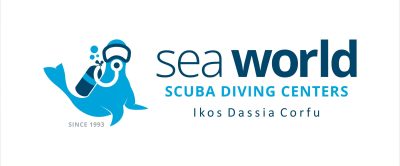 Sea World Scuba Diving Center Ikos Dassia Corfu is a PADI 5* IDC Dive Resort that started operations in April 2018. It is the only PADI Youth Training Center in Corfu and is located on the east coast of the island, in Dassia, within the facilities of Ikos Dassia Resort, just a 10-minute drive north of Corfu Town and a 15-minute drive from Corfu Airport.
As an authorized SCUBAPRO dive center, we aim to meet high standards of safety, training and services, maintaining a high level of customer satisfaction by constantly striving to exceed their
expectations.
Sea World Ikos Aria Kos has been in operation since 2019 at Ikos Aria Resort on the beach of Kefalos, in front of the stunning island of St. Stefanos, located just 30m from the sea and featuring artistic reefs in close vicinity. Sea World Ikos Aria Kos is a PADI authorized 5 STAR IDC Dive Resort, PADI Youth Training Center and an authorised Scubapro Center.
Our mission is to meet the highest standards regarding scuba diving experiences, to train and guide new and experienced divers safely using properly maintained equipment, leading to customer and employee satisfaction, all the while striving to exceed expectations.
We care deeply about our customer's satisfaction all under strict professionalism.
You will find this philosophy reflected in every aspect of our daily operation, from our friendly dive-staff, to the convenient location of our diving center.
Sea World – Providing Scuba Diving Excellence
Sea World Diving Centers follow a path which realises the value of preservation of nature, the sea but also the respect of human life. 
We represent well known dive equipment brands, offer support and specialise exclusive service by providing the most excellent specifications, safety and control. 
Sea World Diving Centers are PADI authorized 5 Star ID Dive Resorts and PADI Youth Training Centers, supported by DAN (Dive Alert Network) EUROPE and follow programs and training methods while providing divers with internationally recognised PADI certifications.